www.ferguson.com
Plumbing wholesaler (the largest in North America)
Distributor of pipes, valves and fittings, waterworks, and heating and cooling equipment (the second largest in North America)


www.gexprosupply.com
Electrical supplies




www.generac.com
Power generators




www.gp.com
Manufacturers and marketers of tissue, packaging, paper, pulp, and building products and related chemicals




www.grainger.com
Supplier of facilities maintenance products


www.hilti.com
Mining
Cordless
Direct Fastening
Anchoring Systems
Installation Systems
Firestop Systems
Foam Systems
Measuring Systems
Drilling and Demolition
Diamond Coring and Cutting
Cutting and Sanding
Screw Fastening Systems




www.hubbell-wiring.com
Wiring device
Electrical equipment manufacture
Industrial:
Straight Blade Devices, Twist-Lock®, Pin & Sleeve, Wire Management, Reels, Ground Fault Products, Temporary Power & Lighting, Connectivity and Control
Commercial:
Switches, Straight Blade Devices, Raceway, Fire-Rated Poke-Throughs, Hospital Products, H-Moss® Occupancy Sensors, Wallplates, Floor Boxes, Spike Shield®
Datacom/AV
Patch Cords, Voice/Data Jacks, Channel Systems, Patch Panels, Network Enclosures, A/V Connectors, Optical Fiber, Cabinets, HDMI, Multimedia Plates,
Racks




www.tyco.com
ADT Worldwide,
Fire Protection Services
Safety Products
Flow Control
Electrical & Metal Products.




www.victaulic.com
Commercial Buildings
Fire Protection
Victaulic Vortex
Power Generation
DATA Centers
Biofuels
Shipbuilding
Water Systems Technology
Chemical
Mining




www.wesco.com
Electrical construction products
Electrical and industrial maintenance, repair and operating (MRO) supplies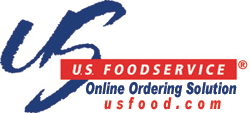 www.usfoodservice.com
Food and related products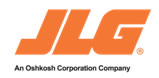 www.jlg.com
Producer of mobile aerial work platforms. Includes information for investors and descriptions of products, service, parts, accessories, and careers.




www.aleco.com

The leading US Manufacturer of Food Service and Industrial Traffic Doors: Strip Doors, Impact Doors, & Air Curtains.